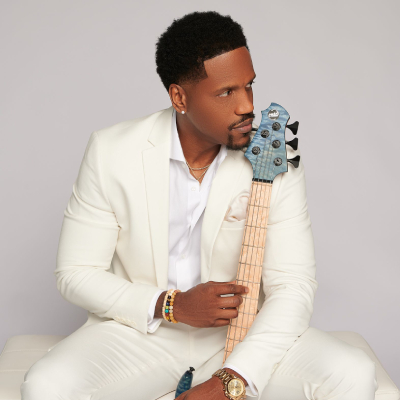 A dynamic lead bass player from Kansas City, bassist Julian Vaughn has made an international name for himself since 2010.  As a bassist in the smooth jazz genre Vaughn plays a variety of styles from smooth, finesse and funk which he developed while playing in the church where his grandfather pastored.
Julian Vaughn has toured all over the U.S. and internationally.  Vaughn takes pride in being able to write and produce almost all of his music. "I want to be known as a great writer and producer just as much as I am an artist".  Vaughn has released a total of 7 albums along with eight billboards #1s.   In 2020 Vaughn was the #2 Artist of the year as well as the #2 and #17 on billboard's songs of the year for Afro Calypso and Afternoon Delight.
His latest independent release titled "SOLO" is slated to be his best work to date. Evidence that he continues to redefine the lead bassist role in the smooth jazz genre.